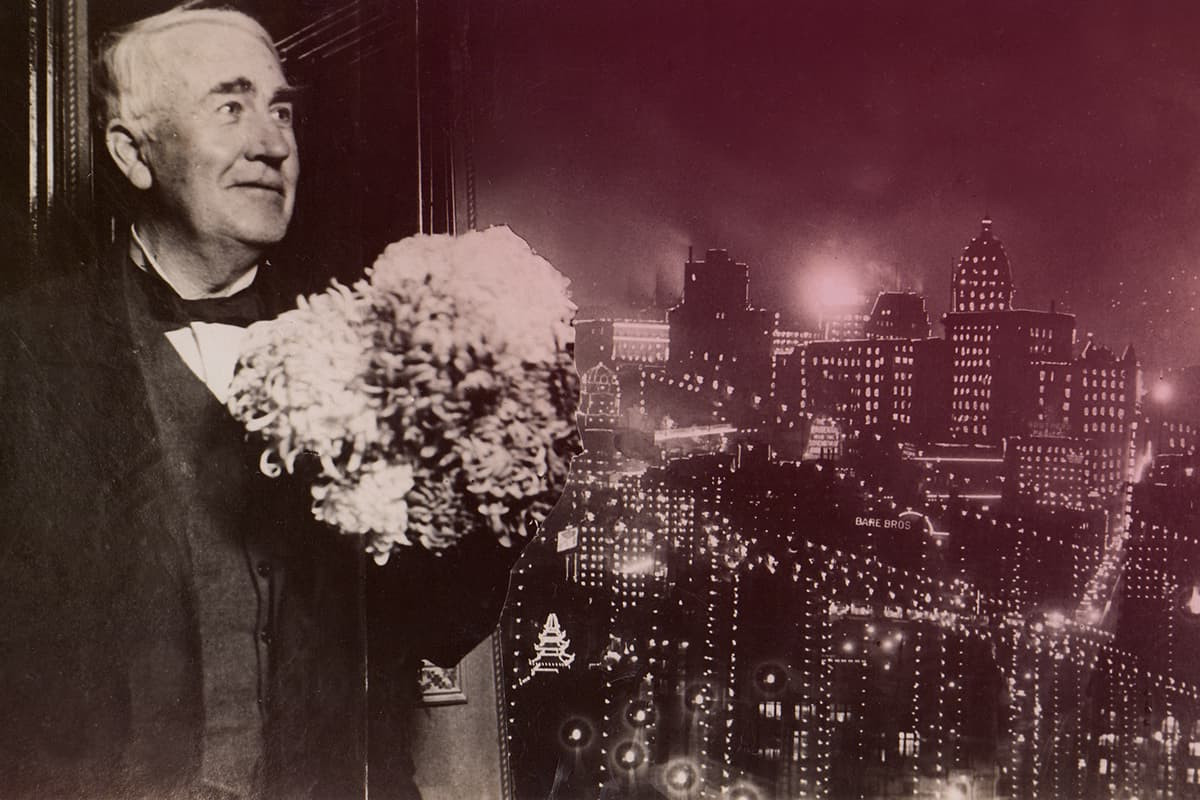 History
Who is Thomas Edison? Life and inventions of Thomas Edison
02 November 2022 - Author :
Aydem Perakende
What is in this article?
---
Thomas Edison, one of the most important inventors of the modern era, made a huge difference in people's lives with his inventions.
From direct current to the incandescent bulb, from the phonograph to the electric voting machine - many inventions bear Edison's signature.
---
If you want to learn more about Edison's life and his groundbreaking inventions, you can read our in-depth content.

Who is Thomas Edison?
Thomas Edison is a businessman and inventor who revolutionized modern life with his inventions. Edison, who holds a total of 1903 U.S. patents, became one of the most prolific inventors in history as a patent holder also from France, the United Kingdom and Germany. In the 20th century, he is credited with many inventions that have greatly influenced and changed lives.
The Life of Thomas Edison
Thomas Alva Edison was born on February 11, 1847, in Milan, Ohio, the seventh and last child of Samuel and Nancy Edison. When he was 7 years old, his family moved to Port Huron, Michigan.
He continued to live here until he started his own life at the age of 16. Edison continued his schooling at home with his mother, who later became a teacher. Edison, a curious child, acquired much knowledge by reading on his own.
At the age of only 13, he began his professional career as a local journalist. He furthered his education by reading scientific and technical books in his spare time.
By the age of 16, he had enough knowledge of telegraphy to work as a full-time telegraph operator.
He obtained his first patent to speed up the voting process in Congress, but this invention resulted in a commercial failure.
Edison realized that to succeed, he would have to invent devices that he was sure would be in demand by the public.
After moving to New York in 1869, he continued to work on inventions related to the telegraph and developed his first successful invention, the universal share printer.
This device was used to transmit real-time stock market data to brokers and investors. Edison received $40,000 to continue his work in this field.
This fee provided him with the necessary capital to establish his first laboratory and manufacturing facility in New Jersey in 1871. In the following years, he worked on a device that increased the efficiency and speed of the telegraph.
In 1876, he sold the laboratory he had founded and came to Menlo Park. Menlo Park is a rural area that was a failed housing development in the early 1870s. It is one of six neighborhoods in Raritan Township. Edison bought 34 acres of land here.
Here he built a large facility for his other inventions. His father built the main laboratory building in the block south of Christie Street, between Middlesex Street and Woodbridge Street. Other buildings included a carpenter shop, a glass house, a coal shed, and a blacksmith shop.
The first invention made in this laboratory was the phonograph. The phonograph is a record player-like system that allows listening to sound recordings. As it became internationally known, he was invited to the White House in 1878 to meet with U.S. President Rutherford B. Hayes.
In 1879, when Menlo Park was lit by electricity, the incandescent light bulb system was introduced to the public. Over the next few years, Edison worked in the electrical industry.
In 1882, the first power plant built by Edison was put into operation. In 1889, General Electric was founded, but Edison never took the helm of this company.
In 1884, Edison's wife Mary passed away. After Mary's death, Edison spent less time in Menlo Park and started living in New York with his three children. After a year, he met Mina Miller. The couple married in 1886 and moved to New Jersey. Thomas Edison continued to live here with Miller until his death.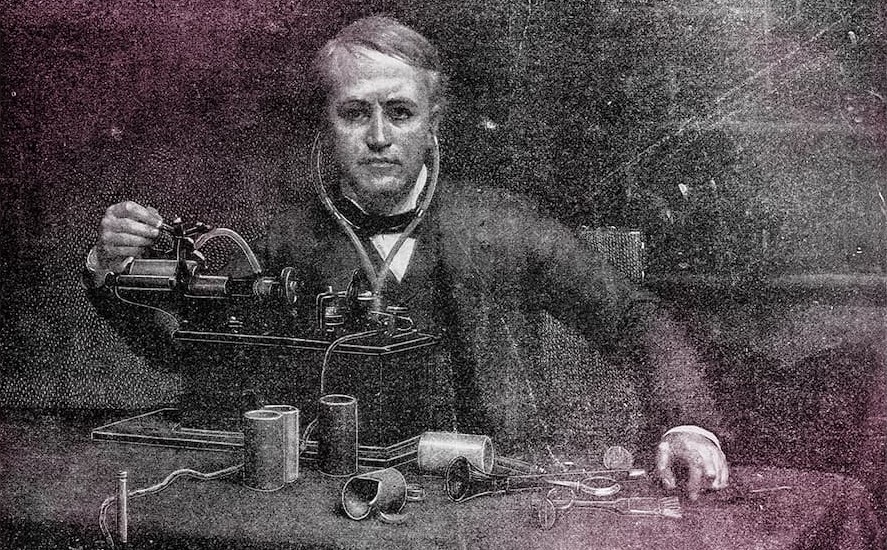 Where did Thomas Edison Graduate from? Edison's Education Life
At the age of seven, Thomas Edison began his education with the Reverend G. B. Engle at Port Huron, Michigan, the first public school he attended in 1854, and he attended school for only two months.
He continued to improve himself while continuing to be home-schooled by his mother, Nancy Edison, a former teacher. Although he attended two more schools for a short time, he spent almost all of his childhood at home.
When he was still young, he experimented at home on electricity and mechanics, which he was curious about.
Thomas Edison's First Invention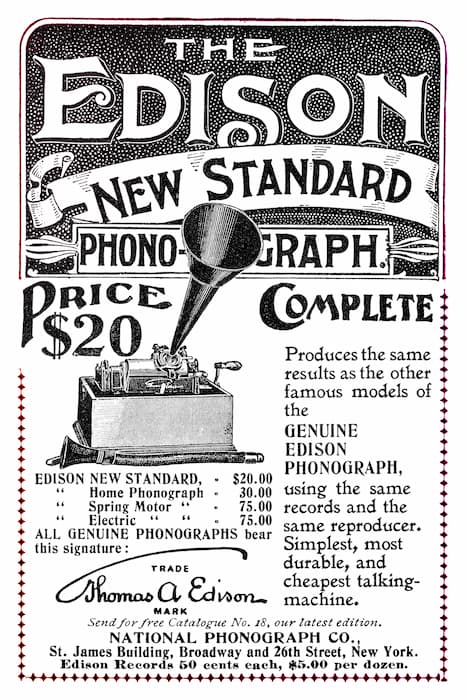 Considered Edison's first major invention, the phonograph is a device that records and plays sound. Recording sound vibrations, the phonograph has cylinder disks to permanently record music.
The first message recorded with the phonograph was Edison's speech Mary had a little lamb.
Other Inventions of Thomas Edison
Edison, who made inventions that have greatly changed today's world, has 1,903 patented inventions. Apart from these, there are also 500-600 inventions that failed or could not be patented.
For this reason, he is remembered as one of the most important inventors of all time.
His main inventions include the voice recorder, electrical installation and the light bulb, and the alkaline battery. The 4,000 notebooks he used for his inventions become an important chronological evidence for the development of technology from the late 19th to the early 20th century.
Thomas Edison is best known for inventing the light bulb. After the invention of electricity, when lamps were very expensive and short-lived, Edison and many other inventors from different parts of the world competed with each other, but Edison chose the right filament by creating a vacuum inside the bulb.
Thus, he invented the light bulb that can be used for hours by passing lower voltage through the bulb. Thus, he ensured that the light bulb became a practical and economical choice.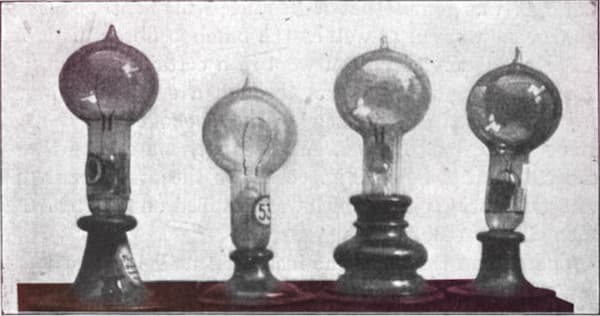 In 1888-89, he made his first work on moving images. The device resembles a phonograph with a spiral arrangement of 1/16-inch photographs made on a cylinder, but when viewed through a microscope, these early moving images are difficult to focus on.
Working with W. K. L. Dickson, Edison developed the kinetograph using 35 mm celluloid film developed by George Eastman.
Cut into continuous strips and punched along the edges, the film is moved by gears in a stop-and-go motion behind the shutter. Edison and his team made several short films with this invention for later viewing. A battery-operated lamp was used to illuminate the film.
At the age of 22, while working in a telegraph shop, Edison invented the electrographic vote recorder and received his first patent for this invention. The device was intended to help legislators in the US Congress record their votes more quickly than the voice voting system.
The magnetic iron ore separator was the result of many experiments with magnets. Edison fell into financial difficulties due to this failed invention and sold his company's shares to General Electric. Edison's only achievement from iron ore was that he was able to sell it to other mining companies.
Edison's Contributions to Electrical Science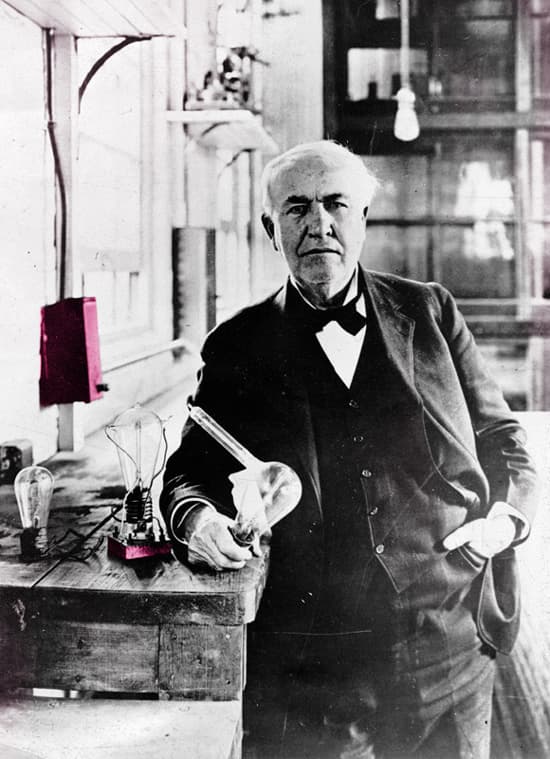 Edison's most important contribution to electrical science and the energy sector is the creation of a complete lighting system. His inventions are not limited to the invention of the light bulb.
He has also designed electric generators, wires that transmit electricity from power plants to homes, lighting fixtures such as lamps and sockets.
In the late 1880s, as the electricity grids of major cities transmitted electricity over a distance of one mile or less, central stations producing more direct current were needed.
He also opened Pearl Street Station, the first modern electric facility for densely populated areas, in New York City.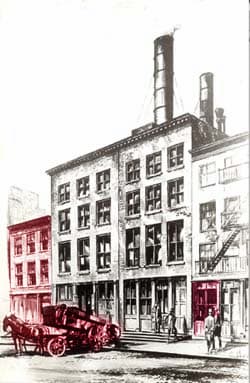 The plant, which both produces power and offers safe and efficient distribution, served more than 500 customers, including the New York Times.
Edison, who also worked on clean energy sources and technologies, designed a house that generated its own electricity in 1912. He used batteries and a small-scale generator to power systems and devices within the home.
In this way, although it was located away from the electrical grid, the devices in the house continued to work.
Edison sought an alternative to the lead-acid batteries used with early automobiles. Although nickel-iron batteries have failed in the automotive industry, they have paved the way for modern alkaline batteries.
First R&D Laboratory: Menlo Park
One of the six neighborhoods of Raritan Township, Menlo Park was a sparsely populated rural area in the early 1870s. Edison built a house for himself on the land he bought here in 1875, while his father built a main laboratory.
In addition to these, they built ancillary buildings such as a glass house, a carpenter's shop, a hut and a blacksmith's shop.
In 1876, after the buildings were built, Edison moved all his work to Menlo Park. This laboratory was designed for the task of scientists engaged in basic research instead of emergency commercial products.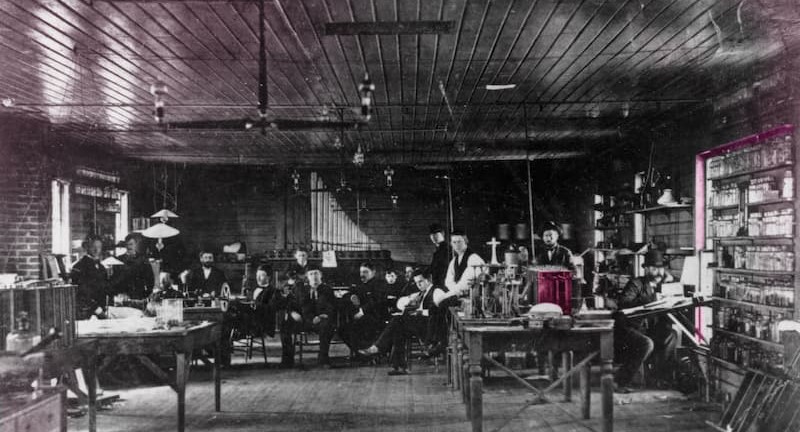 Such an approach to the creation and development of inventions was a new concept in the United States. Therefore, Menlo Park became the world's first R&D facility. Edison also began recording the human voice while trying to improve the phone here.
Edison, who received the nickname The Wizard of Menlo Park thanks to his inventions, made this town known throughout the world.
Visitors from all over the world came to Menlo Park to see the phonograph, Edison's first invention. After the addition of office and library buildings in 1878, Edison named it the Invention Factory.
Following the invention of the phonograph and incandescent bulb, Edison built the first underground electrical system here in 1880. The first two houses, illuminated by incandescent bulbs, are also in Menlo Park.
Edison's use of electricity for different purposes came after the establishment of the Edison Electric Light Company. Although Edison continued his activities in the center of New York, he also made the most important discoveries in Menlo Park. He filed about 400 patents for these inventions.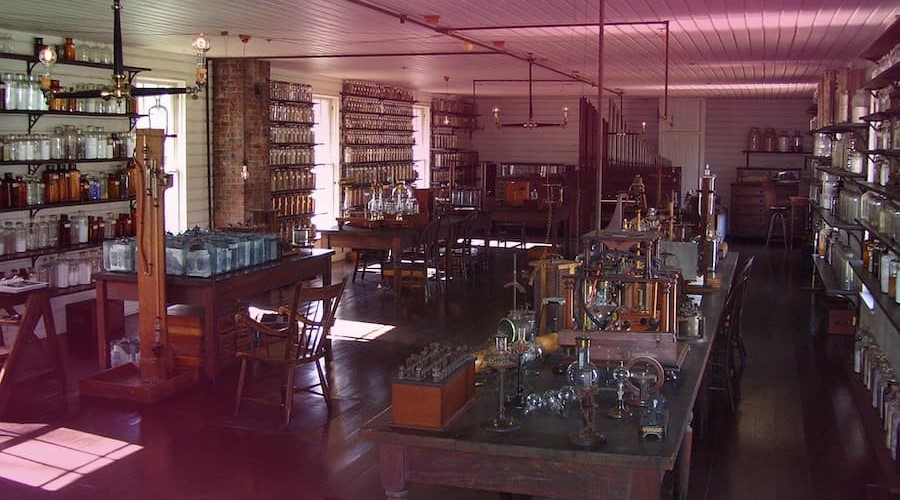 Direct Current and Alternating Current Differences
Direct current was developed by Thomas Edison and alternating current by Nikola Tesla.
While direct current does not change direction when passing through the circuit, alternating current changes direction as it passes through the circuit.
With direct current, electrons move from negative to positive, and between both poles in alternating current.
With direct current, the frequency is zero, while in alternating current, frequency refers to the number of changes in the direction between current and voltage.
While the power factor is 1 in direct current, it varies between 0 and 1 in alternating current.
With direct current, the magnitude of the current remains constant, while in alternating current it changes over time.
While direct current is used in devices such as electrical home appliances and mobile phones, alternating current is more commonly used in industrial sectors and household appliances such as refrigerators, washing machines and air conditioners.
The Works of Thomas Edison
Thomas Edison's Awards
Thomas Edison's awards can be listed as follows.
He was awarded the Matteucci Medal in 1887.
He was awarded the John Scott Medal by the Philadelphia City Council in 1889.
In 1890 he was elected to the Royal Swedish Academy of Sciences.
In 1899 he received the Edward Longstreth Medal of the Franklin Institute.
In 1908, he received the John Fritz Medal from the American Association of Engineering Societies.
In 1915, he was awarded the Franklin Medal by the Franklin Institute for his inventions that contributed to the establishment of industries and the well-being of people.
He was awarded the Navy Distinguished Service Medal by the United States Navy in 1920.
In 1923, he was the first to receive the Edison Medal by the American Institute of Electrical Engineers.
He was elected to the National Academy of Sciences in 1927.
He received the Congressional Gold Medal in 1928.
In 1983, the United States Congress, by a Joint Resolution of the Senate, designated February 11, Edison's birthday, as National Inventors' Day.
He was inducted into the New Jersey Hall of Fame in 2008.
In 2010, he was honored with a Technical Grammy Award.
Thomas Edison's Wife and Children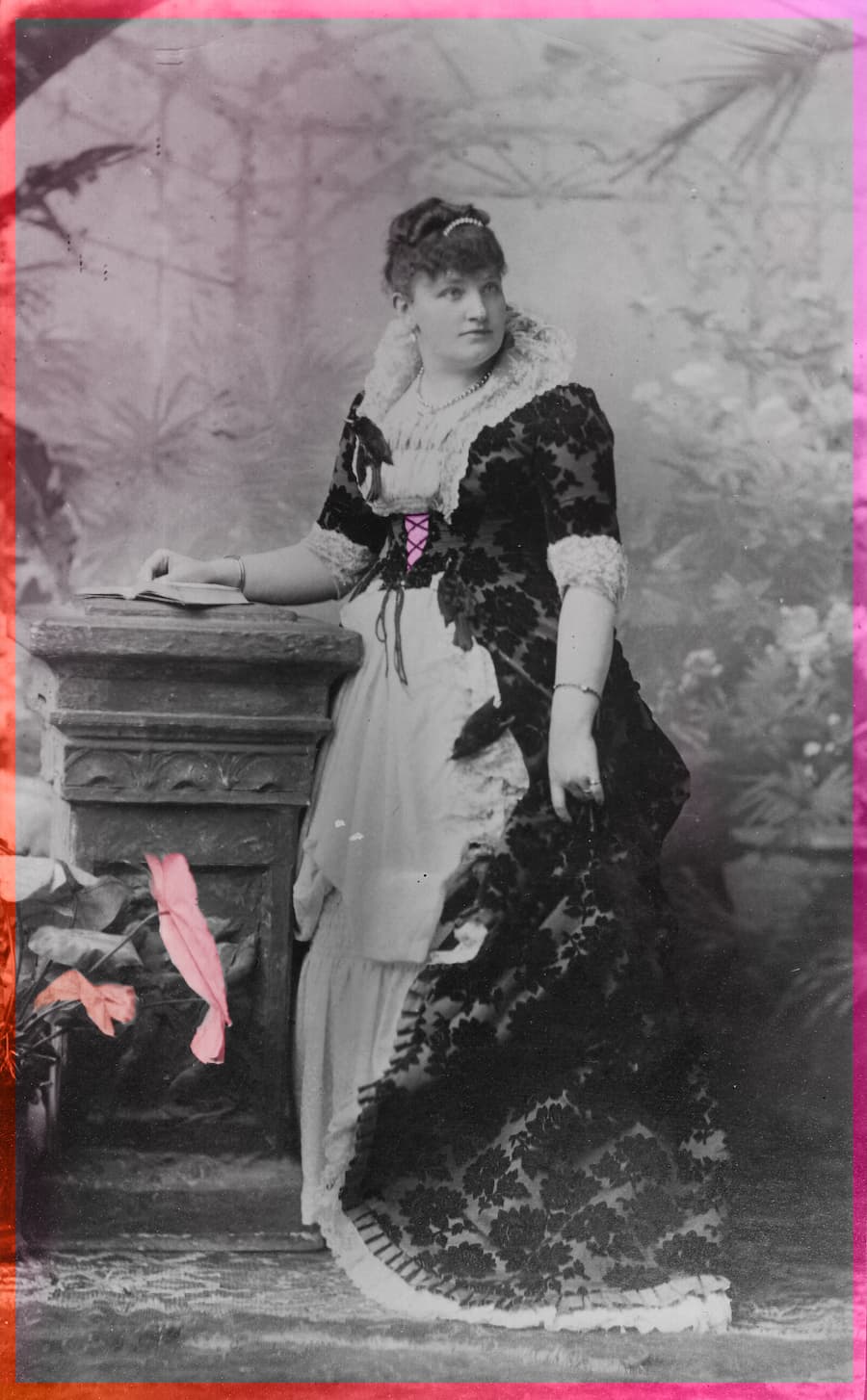 Thomas Edison's first wife, Mary Stilwell, was born in New Jersey on September 6, 1855. They married in 1871, when Edison was 24 years old. After the wedding ceremony, Edison returned to the lab to work on the stocks.
Stilwell died on August 9, 1884, at the age of 29, as her health deteriorated. The couple had three children in their 13-year marriage.
The couple's first child was Marion Estelle Edison Oeser, born on February 18, 1873. She spent a lot of time with her father between her mother's death and her father's remarriage.
Their second child was Thomas Alva Edison Jr. He was born on January 10, 1876. He was a boarder at J. M. Hawkins in New York.
In 1899, he married Marie Louise Toohey, but the couple separated within a year. His next marriage to Beatrice Heyzer lasted until the end of his life.
The couple's third child, William Leslie Edison, was born on October 26, 1878. After attending J. M. Hawkins, he was educated at Yale University's Sheffield School of Science.
He married Blanche Travers. He served in the army during the Spanish-American War in 1898 and again in the First World War.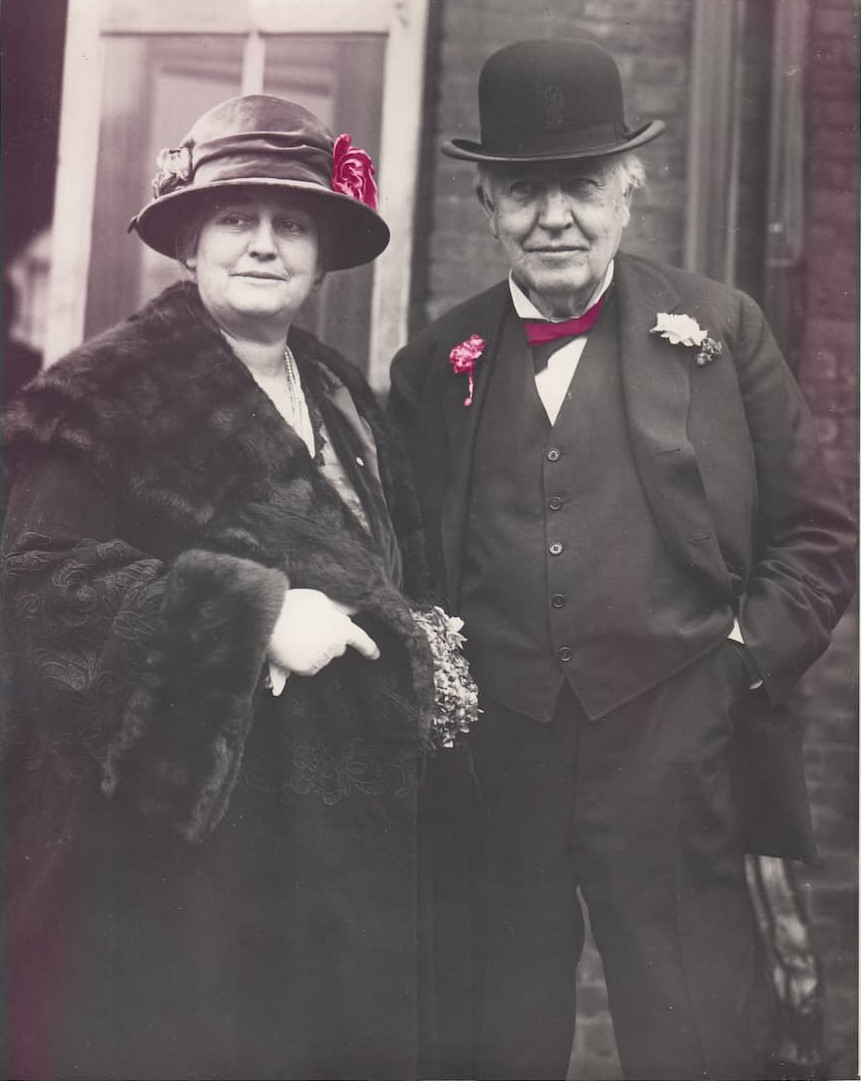 Edison's second wife, Mina Miller, was born on July 6, 1865, the seventh of eleven children. Miller's father was an inventor like Edison. The couple married on February 24, 1886. Edison and Miller also had three children.
The couple's first child, Madeleine Edison, was born on May 31, 1888. After two years at Bryn Mawr Academy in Pennsylvania, she married John Eyre Sloane on June 17, 1914. The couple had four children, Edison's only grandchildren from either of his marriages.
Charles Edison, born in Glenmont on August 3, 1890, was the couple's second child. After graduating from the Hotchkiss School in Lakeville, Connecticut, he attended the Massacusetts Institute of Technology.
He married Carolyn Hawkins on March 27, 1918. In 1927, he became president of his father's company, Thomas A. Edison Incorporated, and ran the company until it was sold in 1959.
Edison's third child from his second marriage was Theodore Edison, born in Glenmont on July 10, 1898. As a child, he was called a junior lab assistant by his parents. He showed an early interest in science and conducted many experiments at Glenmont.
In 1923, he attended the Massachusetts Institute of Technology, where he studied physics. After graduation, he worked for the company founded by Edison. He received more than 80 patents during his career. In 1925, he married Anna Maria Osterhout, a Vassar graduate.
5 Inspiring Quotes by Thomas Edison
Thomas Edison said many things that inspire and motivate. We have compiled 5 sayings of his that will inspire you:
I find out what the world needs. Then I go ahead and try to invent it.

I believe that the science of chemistry alone almost proves the existence of an intelligent creator.

If we did all the things we are capable of, we would literally astound ourselves.

Fools call wise men fools. A wise man never calls any man a fool.

The world owes nothing to any man, but every man owes something to the world.
---
Did you know about the rivalry between Thomas Edison and Nikola Tesla? You can read our article about Nikola Tesla to learn about the competition known as the War of Currents.
---