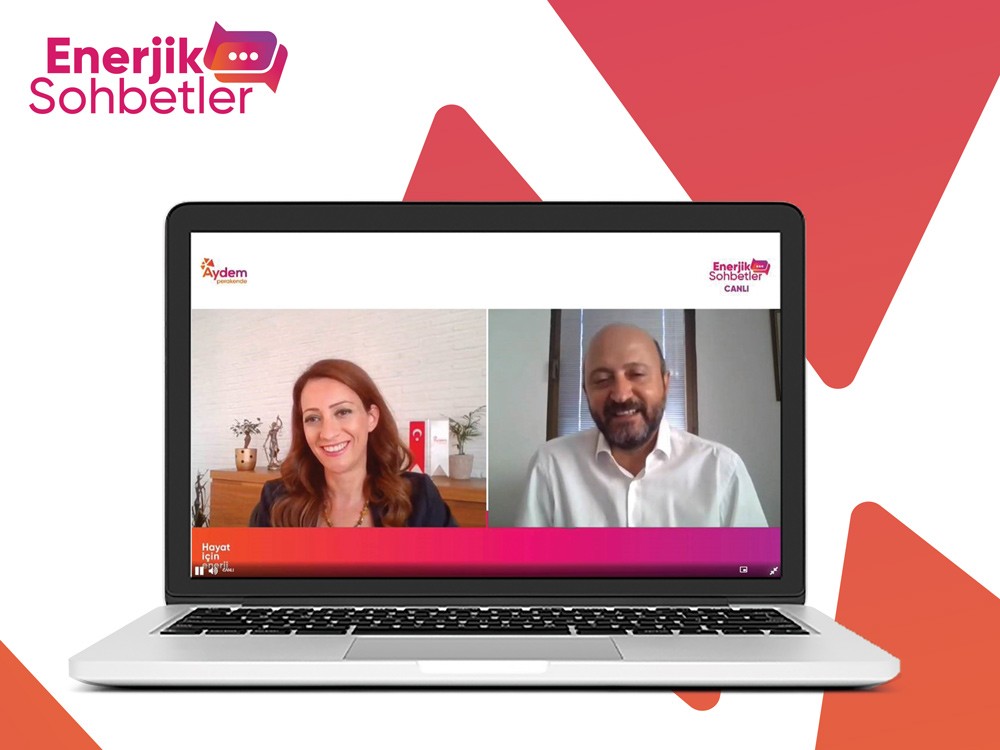 Energetic Chats with Fadıl Sivri
We started a series of digital seminars under the name Energetic Chats with guests who are experts in their respective fields.
The aim here is to ensure effective communication with our SME and corporate customers as their solutions partner in supplying energy. These chats, where pandemic highlights were also planned to be discussed, added a new line to the services through which we inform the public.
Energetic Chats will focus on many subjects from financial markets and sales techniques in the new normal to crisis management and business growth.
The first seminar took place on 9 September 2020, which also marks the 98th anniversary of Liberation of İzmir, from 16:30-17:30 where Mr. Fadıl Sivri, Chair of the Board of Directors of Aegean Industrialists and Businesspeople Association (ESİAD) shared valuable insights under the moderation of Gülin Sontuna, Marketing and Business Development Director at Aydem. The topic of the first digital seminar was "İzmir and Business in İzmir".
The series aired at "yayinda.tv/enerjiksohbetler/login" - a platform exclusive to Aydem Perakende. The participants also found the chance to ask questions at the seminar in a friendly atmosphere.
We thank Mr. Fadıl Sivri and the ESİAD family and all of our audience for this dynamic and pleasant event where we discussed business life and the expected projects in İzmir.
In the upcoming days, the digital seminar series entitled Energetic Chats will continue with different topics and guests.
Other Corporate Activities